A Matter of Taste
Catering services for your wedding or special event that provide delicious food of the highest quality, and impeccable service you can count on. This is the foundation of what makes Catering By Uptown one of the most referred caterers throughout the Maryland, Washington DC, and Northern Virginia area.
Don't just take our word for it, come in for a private tasting!
What would you like to taste today?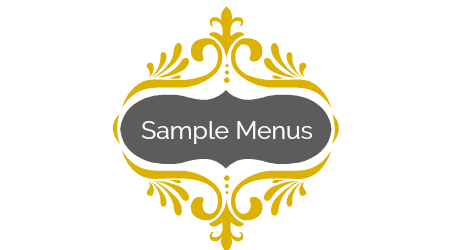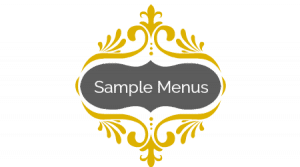 Bar Service
Start your event off with a variety of drink packages for your guests. Choose from refreshing non-alcoholic options, to a beer, wine and champagne bar, or a traditional or premium open bar. The selection is matched only by the service.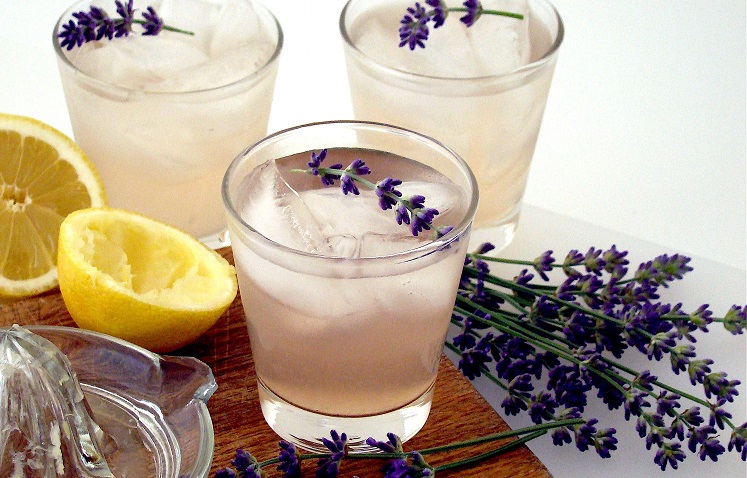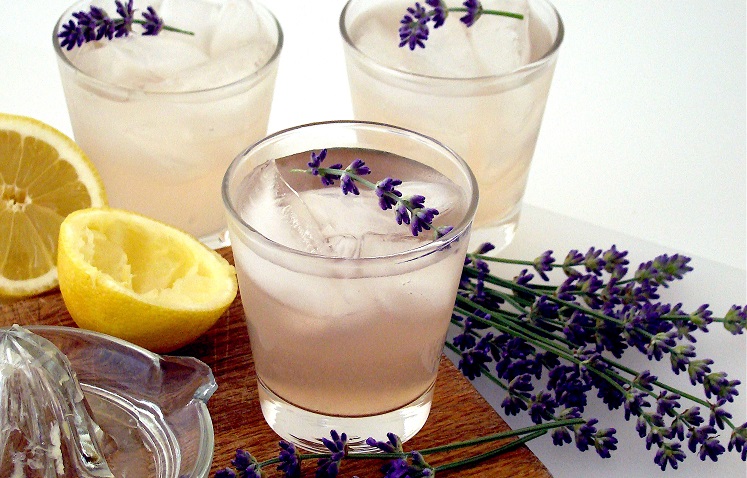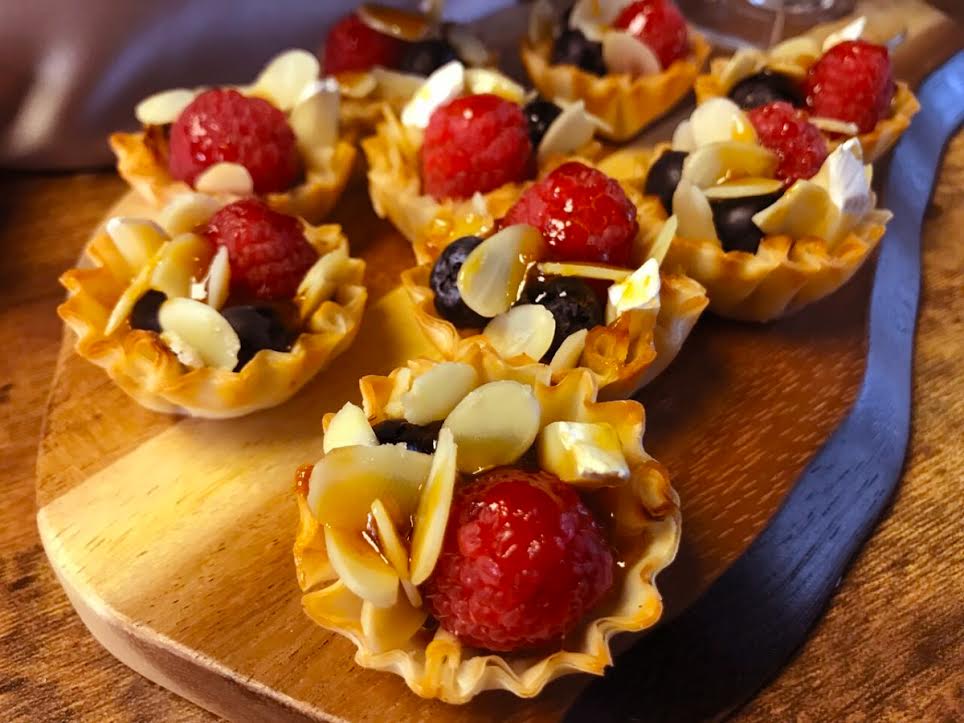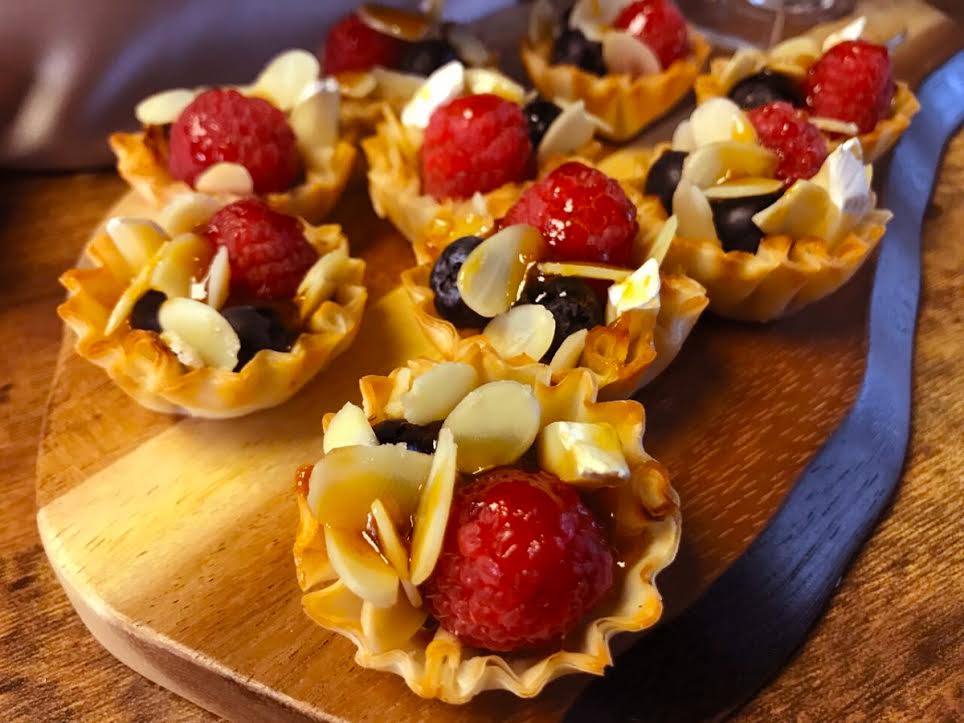 Hors D'oeuvres
Start things off with a delicious assortment of both passed and stationary appetizers.  With over one hundred different options, we guarantee to set the culinary tone with great taste.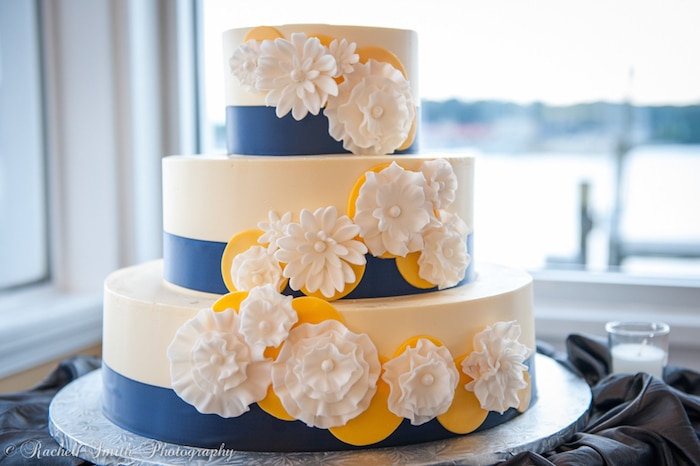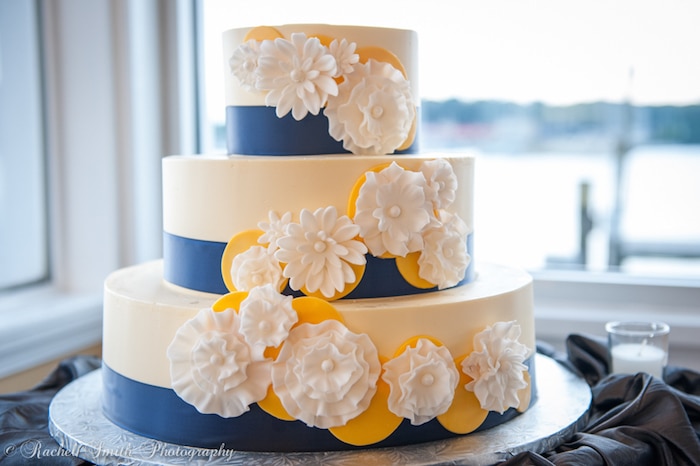 Sweet Endings
There's always room for dessert. Enjoy a sweet selection of pastries, chocolate covered strawberries and other wonderful desserts for your events.  Every wedding package even includes a wedding cake!
A small sample of the wonderful options you have for your menu*
As Guests Arrive…
The guests will be greeted with Sparkling Water with Lime, Champagne with Strawberries, and Wine
Full Premium Open Bar
Absolut, Grey Goose, Jose Cuervo, Tanqueray, Captain Morgans, Dewar's, Bacardi, Malibu, Crown Royal, V.O., Jack Daniel's, White Wine, Red Wine, Beringer Zinfandel, Freixenet Champagne, Sparkling Cider, Heineken, Amstel Lite, Budweiser, Miller Lite, Sour Mix, Bloody Mary Mix, Margarita Mix, Grenadine, Triple Sec, Martini & Rossi Sweet Vermouth, Martini & Rossi Dry Vermouth, Orange Juice, Cranberry Juice, Pineapple Juice, Grapefruit Juice, Coke, Diet Coke, Spite, Ginger Ale, Tonic Water, Club Soda, Perrier, Bottled Water
Butlered Hors D'Oeuvres
Please Select 6
(Other selections available)
Dijon and Thyme Crab Cakes with Citrus Mayonnaise
Vegetarian Spring Rolls with Wasabi Sauce
Mushroom Caps with Lobster Sautéed in Merlot with Vidalia Onions
Southwestern Chicken Empanadas with Salsa Picante
Bruschetta with Roasted Peppers and Mozzarella
Cucumber Rounds topped with Grilled Salmon, Sour Cream, and Caviar
Grilled Shrimp with Cajun Remoulade
Belgian Endive with Saga Bleu and Walnuts
Chicken Satays with Spicy Peanut Sauce
Gingered Scallops Wrapped in Snow Pea Pods
Jumbo Shrimp with Cocktail Sauce
Beggar's Purses of Long Island Duckling with Blueberries and Brandy
Canapés with Brie, Pesto, and Sun Dried Tomato
Grilled Chicken Quesadillas with Guacamole
Beef Satays with Fiery Indonesian Punjai Sauce
Spanikopita
Roasted Sweet Potato and Tomatillo Quesadilla
Grilled Swordfish on Ginger-Jalapeno Rice Cakes
Stationary Hors D'Oeuvres
Please Select Three of The Following
A Beautiful Array of Fresh Fruits — Seasonal Fruits such as Strawberries, Blackberries, Pineapple, Honeydew, Cantaloupe, Red and Green Seedless Grapes, Kiwi, and Star Fruit served with Uptown's Famous Amaretto Crème Dip
Whipped Boursin Cheese — Served in a Hallowed Bread Bowl Offered with an Assortment of Gourmet Crackers
Elegant Vegetable Display — Blanched and Raw Vegetables to include Asparagus, Broccoli, Baby Carrots, Sugar Snap Peas, Yellow Squash, and Red Bell Peppers Offered with Smoked Tomato Mousse
Spinach and Artichoke Dip — Served Warm Offered with Assorted Flat Breads
Smoked Salmon Mousse — Presented in a Hollowed Out Bread Bowl Offered with Assorted Breads
Baked Brie en Brioche with Raspberry Preserves and Apricot Glaze Garnished with Toasted Almonds, served with Sliced French Bread
Crab and Artichoke Cheesecake Offered with Assorted Flatbreads
Savory Greek Cheesecake Wrapped in Phyllo — Garnished with Nicoise Olives and Italian Plum Tomatoes With Sesame-Garlic Toast
Antipasto Display — Antipasti including Spanish Olives, Sweet Peppers and Feta Cheese, Buffalo Mozzarella, Mushrooms, Artichoke Hearts, Hearts of Palms, Pepperoni Slices, Sliced Salami, and Prosciutto
Mediterranean Spreads — Sicilian Caponata, Lebanese Humus and Baba Ghanoush Surrounded by Crispy Lavosh, Ficelles, Pita Crisp, Market Fresh Vegetables
Plus…Lobster Bisque Martinis
First Course
Please Select One of the Following Salads
(Others can be Suggested)
Mixed Field Greens with Sliced Fresh Pears, Crumbled Saga Bleu Cheese Topped with a Toasted Walnut Vinaigrette
Salad of Mixed Baby Greens with Mandarin Oranges, Sliced Bermuda Red Onions, Caramelized Almonds and Drizzled with a Poppyseed Dressing
Salad of Mixed Greens with Black Olives, Feta Cheese and Topped with a Balsamic Vinaigrette
Mixed Field Greens with Candied Pecans, Bleu Cheese Topped with a Balsamic Vinaigrette
Uptown's Famous Bow-Tie Caesar Salad — Crisp Romaine Greens encircled in a Ring of Fresh Baked Herbed Italian Bread Drizzled with our Fabulous Caesar Dressing and Decorated with Julienned Red Peppers
Baskets of Petit Pains and Butter Rosettes
Main Event
A Dual Entree of
(Please Select 2 of the Following Selections)
Chicken Devonshire — Boneless Breast of Chicken Stuffed with Spinach, Feta, and Red Pepper Served with a Tarragon Sauce
Chicken Renoir — Boneless Breast of Chicken Stuffed with Prosciutto di Parma, Yellow Bell Peppers, Asparagus, and Served with a Delightful Pesto Sauce
Chicken Normandy — Boneless Breast of Chicken Stuffed with Mushrooms, Onions, Pecans, Smoked Gouda and topped with a Madeira Wine Sauce
Chicken Marsala — Boneless Breast of Chicken Lightly Breaded and Sautéed to Golden Brown Topped with Wild Mushrooms and Served with a Marsala Cream Sauce
Peppercorn and Garlic Encrusted Filet Mignon — Lightly Grilled, then Slow Roasted for the Perfect Combination of Tenderness Served with Chef Ricardo's Wild Mushroom Sauce
Black and Blue — Roasted Tenderloin of Beef Blackened and Finished with Crumbled Blue Cheese
Grilled Tenderloin of Beef Sliced and Fanned out then Drizzled with Cognac Wine Sauce
Sliced Tenderloin of Beef — Served Chilled and Presented with Creamy Horseradish Sauce
Chesapeake Crab Cakes — Jumbo Lump Crab Meat broiled and Served with Tartar Sauce
Grilled Filet of Salmon — Filet of Salmon lightly Grilled to Perfection Served with a Lemon Dill Sauce
Grilled Salmon — Marinated in Brown Sugar and Molasses and Accompanied by a White Bean Salsa
Grilled Salmon Marinated in Lime and Cilantro topped with a Tropical Pineapple and Mango Salsa
Accompanied by
Red Skin Roasted Potatoes — Tossed with Garlic, Rosemary, and Olive Oil
Bundles of Asparagus — Encircled in a Ring of Yellow Squash
Sweet Endings
Magnificent Chocolate Fountain — Offered with Strawberries, Dried Apricots, Coconut Macaroons, Pretzel Rods, Graham Crackers, Biscotti, Sugar Cookies, and Marshmallows
International Coffee Station — Colombian Coffee, Brewed Decaffeinated Coffee, a selection of Herbal Teas, Chantilly Whipped Cream, Chocolate Shavings, Lemon Zest, Orange Zest, and Cinnamon Sticks
Additional Butlered Hors D'Oeuvres Selections …
Spicy Thai Shrimp with Asian Pepper Sauce
Shrimp wrapped in Prosciutto di Parma
Coconut Shrimp with Ginger Marmalade
Macadamia-Crusted Shrimp with Passion fruit Honey
Southwestern Grilled Shrimp with Chirmol Salsa
Shrimp wrapped in Pea Pods
Tropical Shrimp Kabobs with Pineapple and Pepper, Mango Chutney
Canapés with Shrimp, Sliced Cucumbers and Dill Butter
Tartlettes with Curried Shrimp
Shrimp Tempura
Cherry Tomatoes with Grilled Shrimp and Corn Salad
Shrimp and Bean Sprout Steamed Dumplings
Snow Pea Pods Piped with Shrimp Scampi Mousse
Shrimp and Crab Louis Canapés
Belgian Endive with Dilled Baby Shrimp Salad
Skewers of Barbequed Shrimp
Miniature Quattro Formaggi and Grilled Shrimp Pizzas
Lobster Salad on Brioche Rounds
Lobster and Mushroom Quesadillas
Mini Brioche Filled with Lobster and Scallions
Mini Corn Tortillas with Black Olive Tapenade and Maine Lobster
Lobster in Golden-Fried Ravioli with Arrabiata Dip
Scallops Wrapped in Bacon
Seviche of Scallops in Toasted Corn Cups
Scallop, Arugula, and Lemongrass Dumplings
Quiche Squares with Lobster and Chorizo
Miniature Crab Cakes with Citrus Mayonnaise
Crab Salad Canapés
Mushroom Caps with Crab Imperial
Stack Canapés with Crab Salad, Mango, and Red Peppers
Casseroles of Lump Crab Meat, Bechamel Cheese and Asparagus
Spicy Crab Dumplings with Ginger Soy Sauce
Mini Crab Reubens
Cherry Tomatoes filled with Jumbo Lump Crab Meat
Beggars Purses with Crab Meat and Wild Mushrooms
Snow Peas Stuffed with Crab-Scallion Chevre Mousse
Artichoke Bottoms filled with Crab Salad
Smoked Salmon Canapés with Caviar
Fennel Crusted Salmon with Citrus Dipping Sauce
Lime Grilled Swordfish Brochettes
Smoked Rainbow Trout Canapés
Smoked Salmon, Cream Cheese, and Pimento Pinwheels
Grilled Mahi Mahi in Canapé Cups with Fruit Salsa
Assorted Sushi with Wasabi, Ginger, and Soy
Salmon and Vegetable Terrine
Cherry Tomatoes filled with Tuna Salad Niçoise
Pecan Chicken Skewers with Honey Mustard
Poppyseed tartlettes with Chicken Salad Veronique
Sesame Orange tartlettes Shells with Curried Chicken Salad
Lemon Chicken Skewers
Polynesian Chicken Kabobs with Peppers, Pineapple, and Orange Marmalade
Jerk Chicken "Sandwiches" between Plantain Crisps wrapped with a Leek Ribbon
Shredded Chicken, Buffalo Mozzarella, and Tomato Canapés
Apple-Walnut Chicken Canapés with Calvados Dressing
Mini Pizza Triangles with Wild Mushrooms, Fontina, and Smoked Chicken
Miniature Beef Wellingtons with Bearnaise Sauce
Lemon Chicken Skewers
Beef Bulgogi Wrapped in Lettuce Leaves with Soy-Ginger Dip
Steak Au Poivre Crostini
Grilled Beef Rolls with Scallions and Peppers, Scallion Soy Sauce
Asian Meatballs wrapped in Snow Pea Pods
Roast Beef Rolled with Watercress and Horseradish Cream
Crostini with Paper-Thin Slices of Tenderloin and Sun-Dried Tomato Mousse
Asparagus Tips Wrapped in Prosciutto
Mushroom Caps with Sausage and Gruyére Cheese
Crostini with Veal Marsala
Lamb and Couscous Dolmades with Minted Yogurt Sauce
Westphalian Ham Canapés with Celeriac Coleslaw
Corn Beef Reuben Rolled in Puff Pastry
Prosciutto Wrapped Melon Balls
Artichokes in Bacon
Miniature Peking Duck Rolls with Scallions
Rumaki
Prosciutto and Port-Fig Butter Tea Sandwiches
Chorizo and Manchego Cheese Quesadilla
Snow Pea Pods with Saffron Cream Cheese
Roquefort Grapes
Roasted Tomatoes and Shaved Asiago on Bruschetta
Mild Jalapeño Peppers Stuffed with Cheddar Cheese
Roasted Vegetable Terrine on Sliced French Bread
Spanikopita
Mushroom Caps filled with Spinach and Pine Nuts
Miniature Quiche Florentine
Asparagus and Shiitake Mushroom Terrine on Toast Point
Goat Cheese and Wild Mushroom Pizzelles
Skewered Tortellini Drizzled with Herbed Olive Oil
Vegetable Napoleons
Cherry Tomatoes Filled with Mixed Olive Salad
Quesadillas filled with Saga Bleu and Chopped Walnuts
Potato Latkes with Sour Cream and Apple Sauce
Grilled Vegetable Skewers with Chirmol Salsa or Aioli Dip
Vegetable Empanadas with White Bean Salsa
Fontina Risotto Balls
Lentil and Feta Cheese Canapés
* Options and pricing vary by chosen package